Instructional Videos
There are over 20 video files (.wmv) featuring over 1 hour of videos to help you learn how to use File SyncForce. and SourceForce (inside FindFiles which is inside File SyncForce). View full-screen for better visual.
The many uses of File SyncForce
Intro to the Author of File SyncForce.
Intro to File SyncForce (getting started) Install/Uninstall/Updates
Registering File SyncForce and changing login Username
Why use this Version control system.
When I do this, your program doesn't work. Do's and don'ts
Programmers and users (needing to return a past/previous state of files) - Past File Image
Installing Services
Click your mouse over each part of the picture below to display more instructional videos.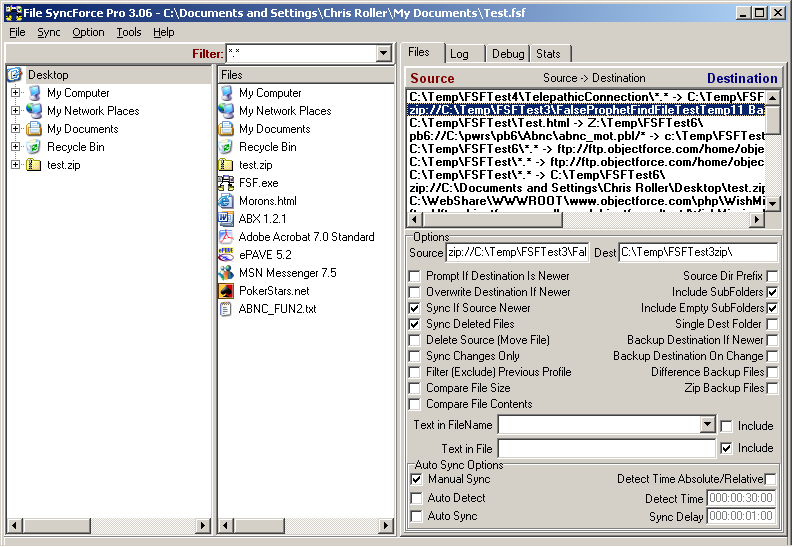 Getting started with FindFiles (and SourceForce) (under menu Tools/FindFiles in File SyncForce)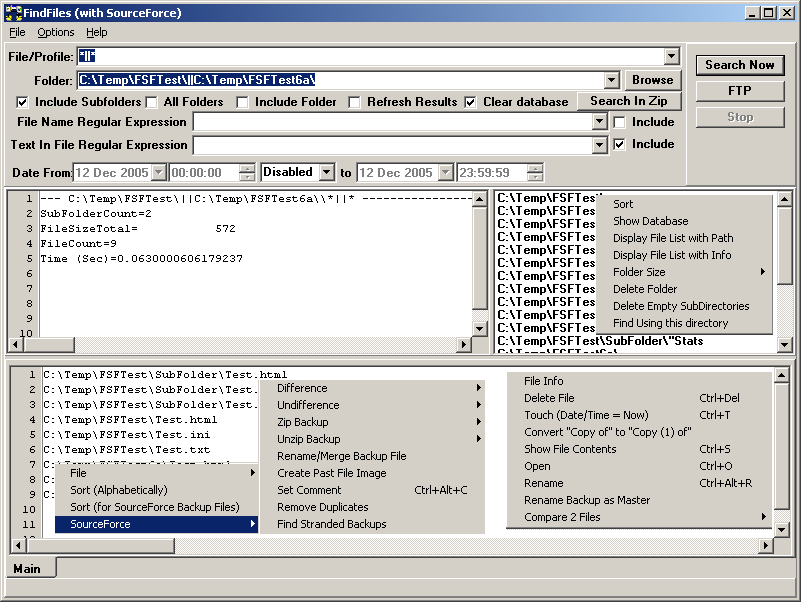 FSF
Find Files
SourceForce
When I do this, your program doesn't work. Do's and don'ts
File deletion (.diff deletion) - don't do it.
Why don't you use Windows Asynchronies syncing? This feature does now exist. Normally, your not connected to the server constantly for this to work, but it's available when you're connected. Click here.